Presented By: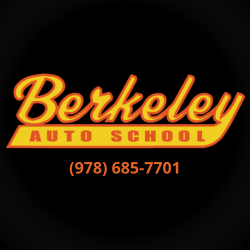 Samson Cantara, 3/4 Boys Black
Samson has been a defensive stalwart for us all season, and he is somewhat unique in that he wants to play defenseman. Several times during the season, we have played him at attack to balance things out, and he has come off the field asking to go back to defense. He has backed up that desire with strong play all season, frequently forcing turnovers with timely stick checks, pass and shot break ups, and coming out of scrums with ground ball wins. This also means that he faces a lot of physical play and contact, but he shrugs that off and continues to play hard. There have been more than a few plays this season where the opponents took their physical play to the edge (and sometimes over the edge), but Samson does not respond to the extra stuff, he just bears down and keeps playing tough. This Sunday, with our team only having 10 players, he took on the added task of playing almost the whole game. Samson battled all day, only coming off briefly when he took a stick just below his pads. He came back from that, and continued to make strong plays, helping to keep our opponents off the board, contributing to the team coming back to get a tie.
Presented By:
Lily Giard, 7/8 Girls White
Lily is the unsung hero this season, she comes to every practice ready to go, and her effort is consistent in every game regardless of the obstacles we might be up against. She takes direction from her coaches and goes with it. She is able to provide valuable insight to her teammates on ways the team can improve as a whole. In games she is willing to play any position asked of her. She has gotten knocked down several times but always gets up and fights hard to complete the play. She is fun to watch and her shots on net are fire!
Previous Winners:
Coming Soon!

Brogan Laflamme, 3/4 Boys Blue

I know that it's tough being a coach's kid, the expectations are usually higher, and the coaches never want to nominate their own kid, but I watched Brogan play 2 games this Sunday and in both games he is one of the strongest middies on the field. He hustles back to stop fast breaks, plays great defense and is always hustling. He goes out of his way to make the extra pass, even when the fans are screaming that he's hot and should go to the net. He's supportive of his teammates and shows great sportsmanship on and off the field. He also played up for us a few weeks ago on a rainy day in Amesbury and held his own against a good team.

Savannah Rumardo, 5/6 Girls White

We would like to nominate Savannah Rumardo for her hustle in the game on Sunday. Savannah played midfield for us on Sunday and her defense has improved throughout the season. She had several caused turnovers and was coming up with crucial ground balls in transition. She did a fantastic job off the draw circle and helped move the ball in transition.

Westin Sawicki, 3/4 Boys Blue

A First-year player who participated in first stick. He's been playing hard and willing to be coached. Had a tough game 2 weeks ago and bounced back great this week! He did a great job on 1v1 defending and a zero quit attitude. He comes off the field and is eager to get back in there! Lots to work on but tons of potential

Brianna Rizza, 7/8 Girls White

Brianna is a first year player and at first glance she is very quiet, but her defense is fierce. Picking up defensive skills is not often easy for a first year player, but she never loses sight of her opponent and tries to reverse possession. She works hard in practice and on the field during games. It's exciting to see her improve week over week!

Callum Sakowich, 5/6 Boys Black

Since jumping in and playing goalie Callum has had such a great attitude and love for the sport. He has a new spark for the game and it showed this week as we played against a very good team from a great program. He helped us secure the win with his many acrobatic saves. We are so proud of him.

Lily Goor, 3/4 Girls Black

Lily comes to practice and game every single day with the best attitude. When I ask her what position she wants to play her response is usually-"I'll play anything coach." This is her first year playing and has already shown so much improvement, and this weekend scored her first goal! She is a great addition to our team!

Mike Yirrell, 7/8 Boys Blue

Mike stepped up to play goalie last year and has started to excel in the position as he enters his 2nd year. While Mike enjoyed being the only goalie last year, he's been a good sport this year, sharing the net responsibilities with Trey, who moved up to the team this year and also plays goalie. This past weekend, Mike was peppered with shots from Dracut and only allowed 3 goals. He made some unbelievable stops helping to secure the 8-3 victory for the 7/8 boys team. The coaches really appreciate the hard work he's been putting in at this position and his willingness to share the net with a younger player.

Quinn Laflamme, 7/8 Girls White

Quinn is a true team leader. She is always cheering her teammates on and offering words of encouragement. She listens intently to the coaches, takes instruction and is constantly working to improve her skills. On the field, Quinn can easily transition between offense and defense and always gives everything she has.

Joel DiPietro, 5/6 Boys Blue

Joel is one of our new players playing in his first season. He shows up at every practice ready to play and has a great attitude. He's willing to play any position on the field and is the first one to raise his stick when the coach needs a volunteer. He tries hard at practices and it's paying off in the game, as he is getting better and better each week. We had a tough game this week in the pouring rain and he played both middie and attack for us, and he made solid contributions to the game—making catches, setting picks, and playing transition defense. Keep up the good work!

Rylie Whittaker, Girls 3/4 White

Rylie is an all around great kid. She demonstrates a can do attitude at practice and games and is a great role model for the younger girls on the team. She actively listens to coaches when they are giving instruction and is willing to play any position during the game. Her willingness to be a team player is very much appreciated by coaches and teammates. Also with the other team being down players she stepped right in to play in their game despite being at the field all morning because her sister's team had a double header.

Logan Couture, Boys 3/4 Black

Logan is brand new to the sport of Lacrosse this season and the effort and hard work he has put in to learn the game during this first month of the season has been outstanding. He is always attentive listening to coaches during drills, and gives a maximum effort during practices and our one game this season. With this effort, we as coaches have seen a rapid increase in his abilities and confidence on the field.

Lola Enos, Girls 3/4 Black

Not only is Lola a skilled player, but she always tries her best every week and listens to her coaches for ways to improve! This week she stood out because of her sportsmanship. We had a sizable lead and the coaches were trying to get the girls to hold off on scoring to give the opposing team an opportunity to get the ball. Lola had the opportunity to score more than once, but instead, she listened to her coaches and passed the ball. It may have been hard to give up that shot, but she knew it was the right thing to do. She is a great player and great teammate.

Caleb Rossi, Boys 3/4 Black

Despite being one of the youngest kids in the age group, he is absolutely one of the leaders of the kids on our team, he was the first to step up and play goalie. Soon, it became playing goalie for two straight hours for both 3/4 teams, against what turned out to be some very skilled squads from Ipswich. Despite what everyone would describe as a very tough day for a keeper, Caleb displayed the class and poise of someone twice his age. He didn't complain and continued to support and help his teammates. Caleb battled all day and made some truly fantastic saves.